parseInt(a[1],10)}else D=!1;return D}perform J(){null===F&&(F=!!doc.fonts);return F} perform Okay(){if(null===E){var a=doc.createElement("div");strive{a.fashion.font="condensed 100px sans-serif"}catch(b){}E=""!==a.fashion.font}return E}perform L(a,b){return[a.style,a.weight,K()?a.stretch:"","100px",b].be a part of(" ")} B.prototype.load=perform(a,b){var c=this,okay=a||"BESbswy",r=0,n=b||3E3,H=(new Date).getTime();return new Promise(perform(a,b){if(J()&&!G()){var M=new Promise(perform(a,b){perform e(){(new Date).getTime()-H>=n?b(Error(""+n+"ms timeout exceeded")):doc.fonts.load(L(c,'"'+c.household+'"'),okay).then(perform(c)536===parseInt(b[1],10)&&11>=parseInt(b[2],10))),b=C&&(f==w&&g==w&&h==wperform I(){if((new Date).getTime()-H>=n)d.parentNode&&d.parentNode.removeChild(d),b(Error(""+ n+"ms timeout exceeded"));elsevoid 0===a)f=e.a.offsetWidth,g=p.a.offsetWidth,h=q.a.offsetWidth,v();r=setTimeout(I,50)}var e=new t(okay),p=new t(okay),q=new t(okay),f=-1,g=-1,h=-1,w=-1,x=-1,y=-1,d=doc.createElement("div");d.dir="ltr";u(e,L(c,"sans-serif"));u(p,L(c,"serif"));u(q,L(c,"monospace"));d.appendChild(e.a);d.appendChild(p.a);d.appendChild(q.a);doc.physique.appendChild(d);w=e.a.offsetWidth;x=p.a.offsetWidth;y=q.a.offsetWidth;I();A(e,perform(a){f=a;v()});u(e, L(c,'"'+c.household+'",sans-serif'));A(p,perform(a){g=a;v()});u(p,L(c,'"'+c.household+'",serif'));A(q,perform(a){h=a;v()});u(q,L(c,'"'+c.household+'",monospace'))})})};"object"===typeof module?module.exports=B:(window.FontFaceObserver=B,window.FontFaceObserver.prototype.load=B.prototype.load);}()); ]]> t.change(/s/g,""),n=t=>new Promise(e=>{if(!("msCrypto"in window)&&"https:"===location.protocol&&"crypto"in window&&"TextEncoder"in window){const n=(new TextEncoder).encode(t);crypto.refined.digest("SHA-256",n).then(t=>{const n=Array.from(new Uint8Array(t)).map(t=>("00″+t.toString(16)).slice(-2)).be a part of("");e(n)})}else e("")});for(var o=0;o{const e=t.match(/((?=([a-zA-Z0-9._!#$%+^&*()[]-]+))2@[a-zA-Z0-9._-]+.[a-zA-Z0-9._-]+)/gi);return e?e[0]:""})(e(s.toLowerCase()))){n(s).then(e=>{e.size&&(localStorage.setItem(i,e),t.splice(o,1),historical past.replaceState(null,"","?"+t.be a part of("&")))});break}}}}(); ]]> Pinch of Yum – A meals weblog with easy and engaging recipes. <![CDATA[ 'use strict'; window.slickAbTestResult = function(percentEnabled, recalculate = false, testName = 'embed') { const win = window; const storage = win.localStorage; const targetPercentEnabled = parseInt(percentEnabled); if (isNaN(targetPercentEnabled)) { return new Error("Invalid enabled percentage"); } let enableSlickFeature; const abTestStorageKey = `slickab-${testName}-${targetPercentEnabled}`; const storedOnOffVal = storage.getItem(abTestStorageKey); const percentKey = `slickAbTestPercent-${testName}`; const storedPercentVal = parseInt(storage.getItem(percentKey)); if (recalculate === true || !storedOnOffVal || storedPercentVal !== targetPercentEnabled) { enableSlickFeature = (Math.random() * 100) { win.adthrive.config.abGroup.set(abGroupVal, featureOnOff); }); return enableSlickFeature; };if (window.slickAbTestResult(95)) { "use strict";(async(e,t)=>{if(location.search.indexOf("no-slick")>=0){return}let o;const c=()=>performance.now();let a=window.$slickBoot=window.$slickBoot||{};a.rt=e;a._es=c();a.ev="2.0.1″;a.l=async(e,t)=>{try{let a=0;if(!o&&"caches"in self){o=await caches.open("slickstream-code")}if(o){let n=await o.match(e);if(!n){a=c();await o.add(e);n=await o.match(e);if(n&&!n.ok){n=undefined;o.delete(e)}}if(n){const e=n.headers.get("x-slickstream-consent");return"na"}}}catch(e){console.log(e)}return{}};const n=e=>new Request(e,{cache:"no-store"});if(!a.d||a.d.bestBy icon-arrowicon-chevron-whiteicon-chevronicon-facebookicon-hearticon-instagramicon-instant-poticon-listicon-lockicon-meal-prepicon-nexticon-pinteresticon-popularicon-quoteicon-searchicon-sugar-freeicon-twittericon-veganicon-video {var e,t,c;t=perform(e,t,c){var n;if(c){var o=new Date;o.setTime(o.getTime()+24*c*60*60*1e3),n="; expires="+o.toGMTString()}else n="";doc.cookie=e+"="+t+n+"; SameSite=Strict; path=/"},c=perform(){doc.querySelector(".top-nav-cta").fashion.show="none",doc.querySelector(".top-nav-cta-shim").fashion.show="none"},doc.querySelector(".top-nav-cta a.top-nav-cta-link").addEventListener("click on",(perform(){t("poy-hide-top-nav-cta",!0),c()})),doc.querySelector(".top-nav-cta .top-nav-close").addEventListener("click on",(perform(){t("poy-hide-top-nav-cta",!0),c()})),e="poy-hide-top-nav-cta",doc.cookie.size>0&&(c_start=doc.cookie.indexOf(e+"="),-1!=c_start)&&(c_start=c_start+e.size+1,c_end=doc.cookie.indexOf(";",c_start),-1==c_end&&(c_end=doc.cookie.size),unescape(doc.cookie.substring(c_start,c_end)))&&c()})();]]> Pinch of Yum brand
As Seen In
Buzzfeed
Pure Wow
Brit + Co
Popsugar
The Each Lady
Kitchn
The Newest & Biggest
April 12, 2023
The Pinch of Yum Spring Bucket Listing problem has come to an in depth! Take a look at what you had been making and a listing of the winners.
April 10, 2023
This golden Cilantro Orange Hen is so flavorful, crisped to golden brown perfection, and simply very finger-licking good! Served with rice, beans, and a fast home made pineapple salsa.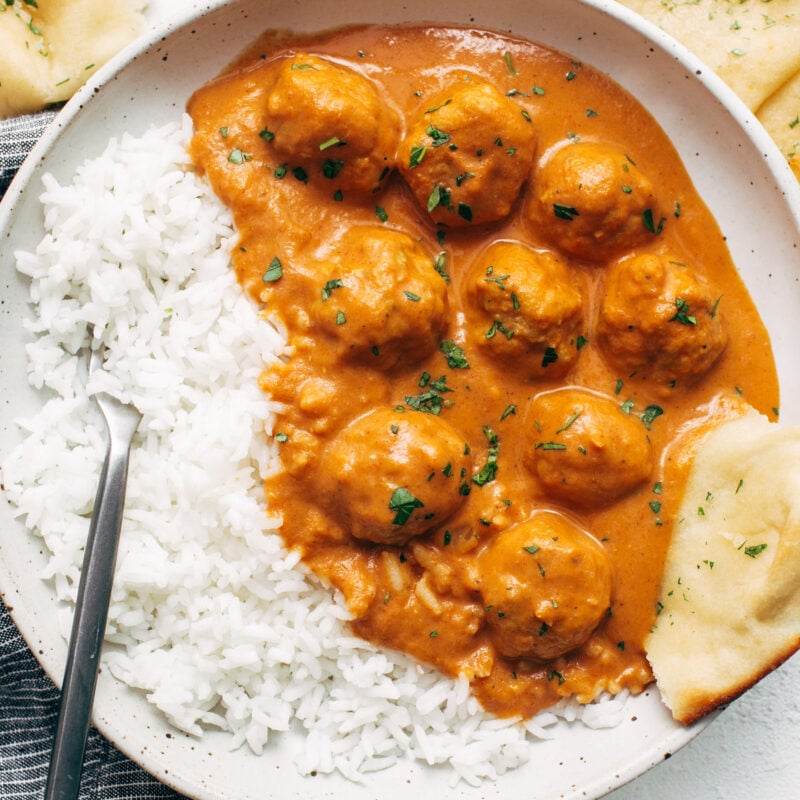 April 3, 2023
These butter hen meatballs are lined in a wealthy and mildly spiced tomato gravy that's made luxurious with just a bit little bit of butter and cream. Critical weeknight magic!
Hello! I'm Lindsay. Good to Meet You!
I'm a former 4th grade instructor, now full time blogger. My husband Bjork and I reside in Minnesota. Favourite issues embody my digital camera, lake days, and darkish chocolate.
signup for Electronic mail Updates
Get a Free eCookbook with our prime 25 recipes.
Vegetarian
Fast + Simple
Fashionable on Pinterest
Pinch of Yum
A meals weblog with easy, tasty, and (principally) wholesome recipes.