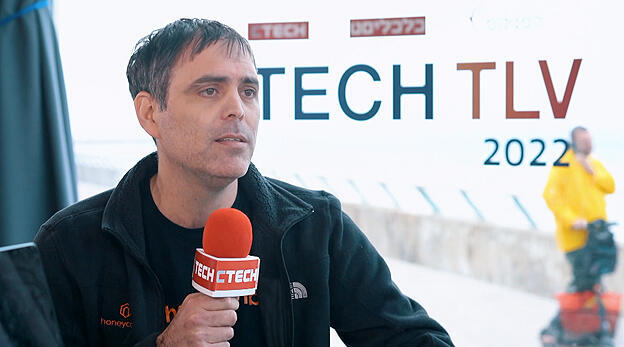 Tech TLV – Nimrod Sadot
(Sinai David)
"Our AI technology helps scale the underwriter group," said Nimrod Sadot, Co-Founder and CTO at Honeycomb Insurance, speaking to CTech at Calcalist's Tech TLV conference. "It helps us give the right price and evaluate risk properly using third-party sources such as tenants, board members, etc."
Referring to insurance specialization versus their competition, Sadot said: "Our buildings have high premiums and you need to be specialized in the area. You need good technology as anything is done in AI is only as good as the brain behind it."
Honeycomb insurance leverages artificial Intelligence and computer vision in selling insurance in the U.S., insuring over $4 billion in assets.
Calcalist's annual Tech TLV conference, in partnership with Phoenix Insurance, showcased leading trends and companies in the field of data, technology, and innovation.
You can watch the full interview with Sadot in the video above.